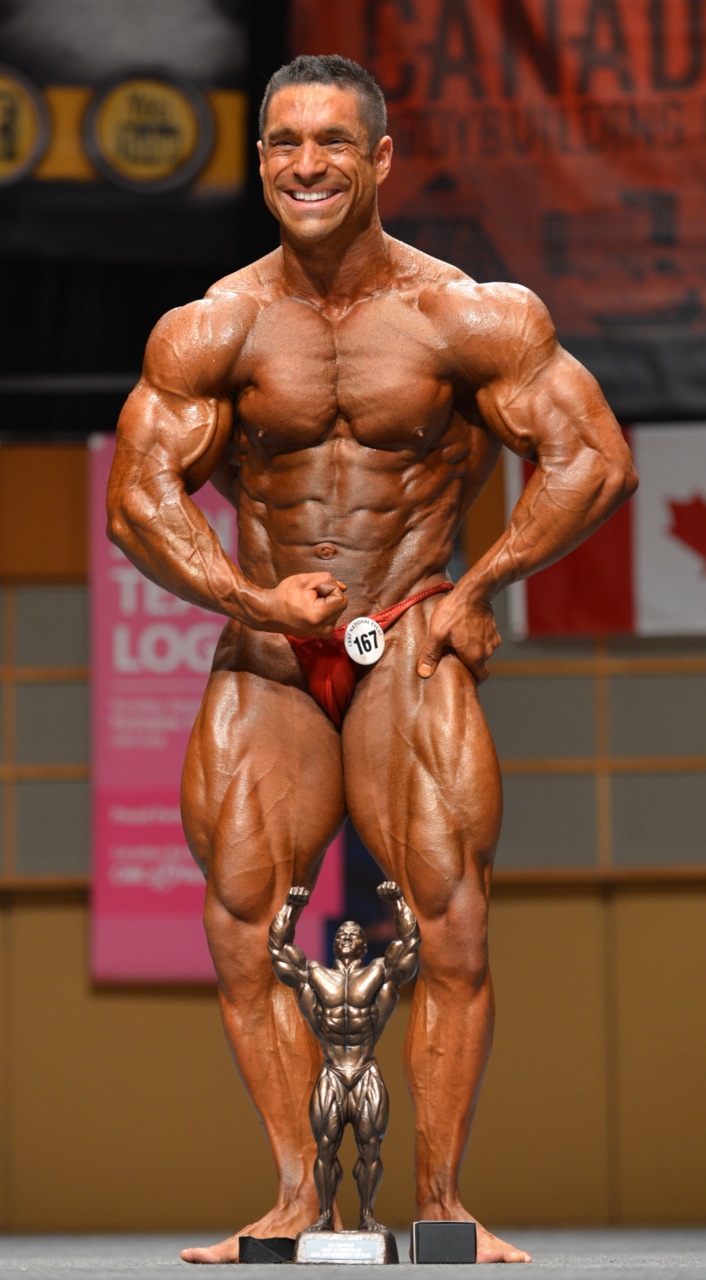 Greg Doucette is an IFBB Pro Bodybuilder and world record-holding powerlifter. He has competed in over 100 bodybuilding and powerlifting competitions, holds a Guinness World Record in deadlifts, and is in the best shape of his life in his forties. He is an active competitor on the pro bodybuilding stage in the IFBB.
Greg is passionate about bodybuilding, fitness, and nutrition, and has spent more than two decades expanding his footprint in the fitness industry. He hold a Masters degree in kinesiology and is an expert in the science and best practices in nutrition and exercise science.
Today, Greg is a full-time coach, dedicating his life and career to educating and improving the lives of others through bodybuilding, strength, fitness, and nutrition.
Greg offers individualized strength, bodybuilding, powerlifting, and fitness coaching for everyone. Drawing from his deep knowledge and extensive experience as both a coach and athlete, Greg will work closely with you to help you achieve your goals and reach your potential.
Greg has coached more than 800 clients across the globe. He builds plans to accommodate every client who comes to him, regardless of geography, experience level, gender, or goal. Greg's goal is to serve you and be by your side as you tackle your goals head on.
Contest Preparation
If you have a bodybuilding / bikini / physique / figure show sometime in the next 1-5 months, you need to ensure your contest prep plan will set you up for success. Sign up with Greg so you show up to the stage looking your absolute best.
General Fitness Coaching - Strength, Bodybuilding, Powerlifting, Diet, WEight-Loss, Muscle Building, Supplements Coaching
Most people who come to Greg want to improve their fitness, strength, and physique not for a bodybuilding stage, but for their everyday life. If you want to improve the quality of your life through science-driven training, diet, and/or supplementation coaching, this is the right option for you.
One-Time Plan for Diet, Supplements, and/or Training
For those who do not need the accountability or who are looking for a more cost-effective option than ongoing coaching, Greg will spend time to write a customized plan that you will follow on your own time.
Schedule a Consultation
Not sure if you are ready to sign up for coaching? Schedule a 15- or 30-minute call with Greg to discuss your goals and get your questions answered. If after the call you decide to hire Greg as your coach, you will receive a credit towards your coaching purchase.